The entire SemWare team wish you all the best for 2020.
May this new year bring you happiness and success in all your projects.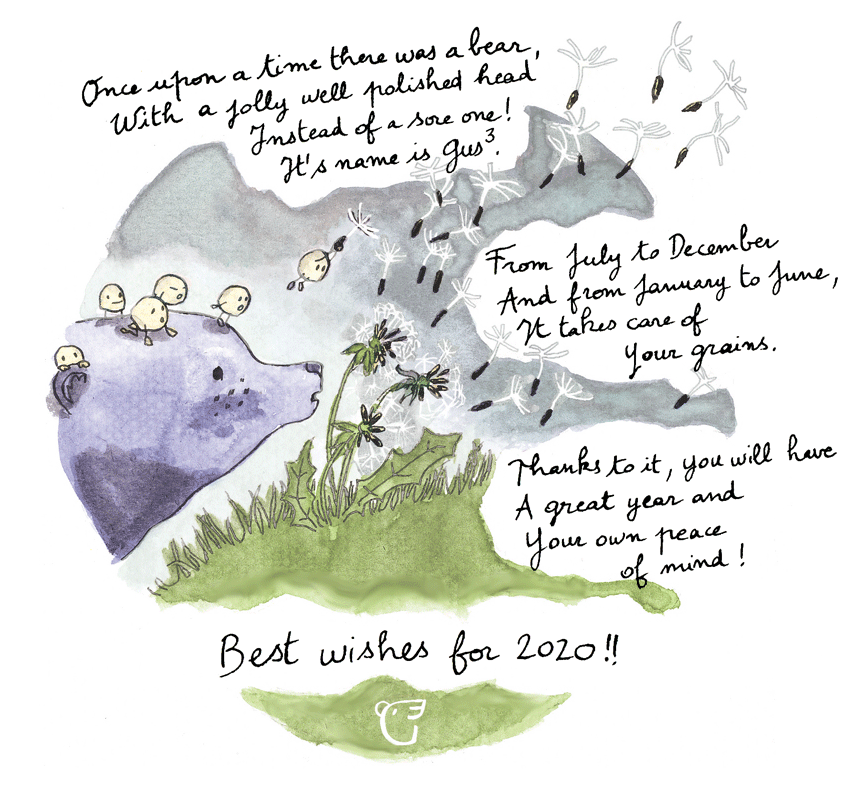 Concerning Gus³, all indicators are green to start the year on a high note, thanks to a well-filled toolbox and well-oiled tools.
A proven trio:
a powerful ERP, iGus, to manage your seed stations, from production to certification; and you can take advantage of recent improvements that have been made to certain major functions such as inventory, MRP manufacturing, preparation scheduler, declaration of mix batches to the GNIS ;
a nomadic companion, myGus, to configure your field procedures and implement them safely, with or without network;
a secure web service tiGus, for reporting and automated communication between your partners and you.
An arsenal of complementary solutions and applications, including:
So forward ho!