tigers : 2 more tables on board
Everything you've always wanted to know about certification-related movements, dare to ask tiGus ! It is the ideal tool to consult and exchange data, easily and securely. Thanks to this application, movements related to certification will soon have no secrets for you. And its 2 new dashboards are enough to fully monitor all these movements:
"Certification movements"retraces, for each batch, the number of certified or decertified bags, the number of certificates consumed, the number of cancelled prints ...
"RA Exports"details the contents of all files, transmitted or not to the GNIS.
Hey presto!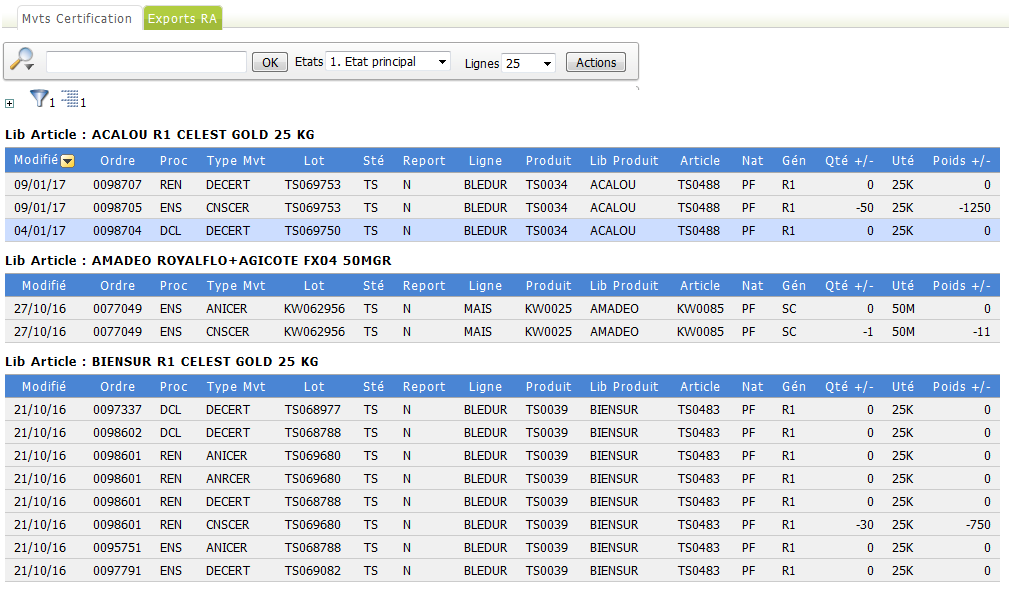 > Read also the article 'Automated RA file'